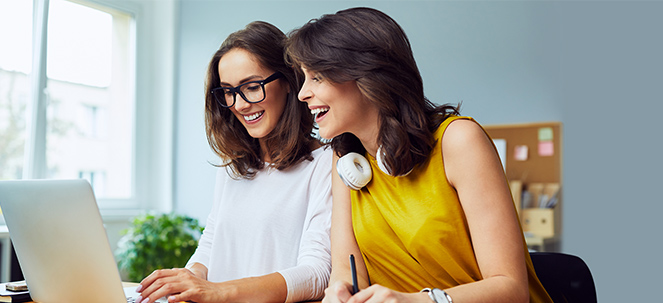 Work with a true benefits partner

Happy clients, happy enrollees
We don't say we've been around for more than 60 years because we think it sounds good. We say it because it has taught us a lot of lessons, like how to make you and your enrollees happy. See what the numbers say about us:

Tailored customer service for enrollees
Not only do enrollees get dental-specific customer support when they call Delta Dental, our toll-free customer service lines are also product specific. That means your enrollees can get a smoother, more efficient experience. In fact, 99% of phone inquiries are resolved on the first call.1

A dental benefits industry insider
Dental benefits can do more than create healthy smiles — they can help take your business or organization to the next level.
Whether you're a school, hospital, labor union, tech firm, Fortune 1000 company, large group, small group or something in between, you can trust Delta Dental with your benefits objectives. In fact, many of our very first clients, which included labor unions and small groups, are still with us today.
We make it our job to know clients' markets inside and out, and to provide plans that fit. From collective bargaining to multi-state contracts, we're ready to help solve whatever benefits challenge you give us.
Work with a carrier who understands you. Ask your broker to learn more.
Don't have one? Let's talk.
1 Delta Dental Annual Report, 2017, for enterprise companies 2 Delta Dental Plans Association Fact Sheet, 2017
Check out
who we are
to see which company offers and administers dental plans in your state.