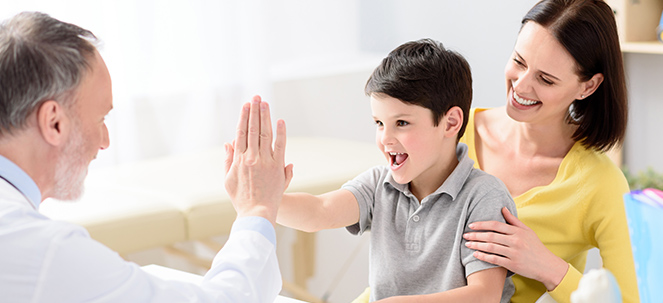 Benefits built to protect smiles and budgets
Dental plans with distinction
While each Delta Dental product provides distinct advantages, both Delta Dental PPOTM and DeltaCare® USA offer 1:
|
Delta Dental PPO
Premium contribution choices

Voluntary

Employer-paid
Funding options:

ASO (self-insured)2

Fully-insured
Freedom to choose your dentist
If dentist access is high on the list for your group, Delta Dental PPO might be a great fit. Enrollees save the most when they visit a Delta Dental PPO dentist, but they can visit any dentist of their choice. And, with nearly 80% of practicing dentists in our networks, there's a good chance they're already visiting a network provider.3 Learn more about our networks.
How it works
With this type of plan, costs are shared for covered dental services. Delta Dental pays a percentage of the bill and enrollees pay the rest, called coinsurance (plus any deductible and amount over plan maximum).4 It's that simple. Plus, there are no claim forms to complete for network dentist visits.
Industry's best net effective discount
What separates Delta Dental PPO from other carriers' PPO products? More network savings. According to an independent consulting firm, Delta Dental PPO offers the nation's best net effective discount.5 This means our networks can deliver your group the most value through a combination of network size, utilization and discounts.
Watch the video to see how it works.
DeltaCare USA
Dental plan comparison
| | Delta Dental PPO | DeltaCare USA |
| --- | --- | --- |
| | | |
| | Visit any licensed dentist | Visit selected network dentist |
| | Any time (no notification needed) | Online or via phone (will become effective the following month)7 |
| Out-of-area/emergency coverage | Visit any licensed dentist across the globe, no service area restrictions | Coverage includes emergency services provision |
| | Visit any licensed dentist | Care provided by a specialist is coordinated through the selected primary care dentist |
Interested in a Delta Dental plan? Ask your broker for details.
Don't have one? Let's talk.
1 Product and plan offerings are subject to program underwriting guidelines 2 ASO (self-insured option) funding is unavailable for small businesses 3 Delta Dental Unique Dentists Penetration Report, 2017 4 Assuming the plan's deductible is satisfied and the annual maximum has not been reached 5 Dental Actuarial Analytics, 2017 Dental PPO Study, includes all Delta Dental member companies 6 In some states, DeltaCare USA is offered as an open access plan where enrollees can obtain treatment from any licensed dentist; however, deductibles and maximums may be applied for services provided by an out-of-network dentist. 7 Changes received by the 21st of the month will be effective the first day of the following month. Enrollees must verify that the dentist is their selected DeltaCare USA primary care dentist before each appointment. In the following states, enrollees can change their dentist any time without contacting Delta Dental: AK, CT, LA, ME, MS, MT, NC, ND, NH, OK, SD, VT, WY.
Check out
who we are
to see which company offers and administers dental plans in your state.