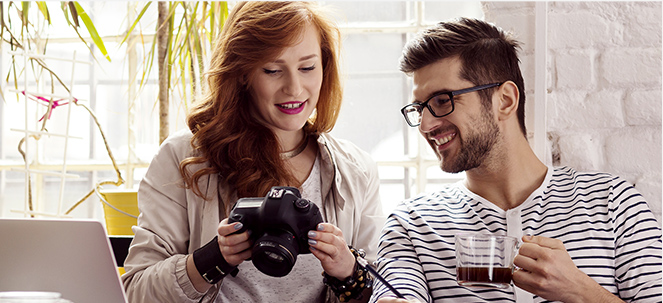 Plans designed with small businesses in mind
Did you know more adults worry about their oral health every day than their weight or general health?1 Forget unlimited artisanal iced coffee and untracked vacation. To offer your enrollees peace of mind, a dental plan may be a more practical addition to your benefits package than fancy perks.
We know it can be a challenge to balance the budget with a growing business. So we've tailored our most popular Delta Dental PPOTM and DeltaCare® USA plans2 to suit the needs — and budgets — of businesses with as few as two primary enrollees.

Dental benefits that can compete
These plans aren't just popular among groups like yours. They're many of the same benefits we offer larger groups, so you can compete with the likes of Fortune 1000 companies for talent. (And we're not just saying that — Delta Dental plans cover more than 40% of those guys.)3
For more plan details, check out our Small Business Program offerings.

Stability to benefit your bottom line
Dental benefits offer your enrollees peace of mind, but what about you? When you're trying to grow a business, the last thing you should have to worry about are your benefits premiums. We've got you covered.
We work hard to keep rates stable year after year. We're so dedicated to offering you a cost-efficient benefits solution that we guarantee your rate for two years.4 So get a Delta Dental plan, and then get back to (the important) work!
1 Delta Dental Plans Association, Adult Oral Health and Well-being Survey, 2017 2 Delta Dental PPO is not available to small groups contracted in MS; DeltaCare USA is not available for small groups contracted in DE, LA, MT or UT 3 Delta Dental Plans Association Fact Sheet, 2017 4 Two-year rate guarantee does not apply to plans purchased in the state of New York. Rate stability is not guaranteed past the two-year period.
Check out
who we are
to see which company offers and administers dental plans in your state.